SAFETY PLANNING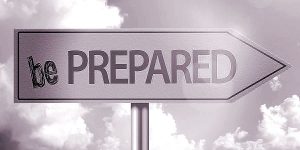 If you are in a relationship that is hurting you, it is important for you to know that the abuse is not your fault.
While you can't control your partner's abusive behavior, it is also important for you to start thinking of ways to keep yourself as safe as possible from the abuse, whether you decide to end the relationship or not.
A safety plan helps you think through lifestyle changes to lower your risk of being hurt by your abusive partner. It includes information specific to you and your life that will help keep you safe.
Here are some things to consider in designing your own safety plan:
Staying safe at school:
What adults can you tell about the violence and abuse?

What people at school can you tell in order to be safe-teachers, principal, counselors?

What friends can you tell to help you remain safe?

If stranded, who could you call for a ride home?

Use a buddy system for going to school, classes, and after school activities.

Keep some money, the number of the local dv program, the number of someone who could help you, and protection orders with you at all times.

Consider changing your school locker or lock.

Consider changing your route to/from school.

Where could you go quickly to get away from an abusive person?
What family member can you tell about the abuse?

Keep a journal describing the abuse.

If there are times when family members aren't home with you, is there someone else who could be there?

You can use a code word to alert family, friends, and neighbors to call for help without your abusive partner knowing about it.
If I live with my abusive partner, I will have a bag ready with these important items in case I need to leave quickly (check all that apply):
◊ CELL PHONE & CHARGER
◊ SPARE MONEY
◊ KEYS
◊ DRIVER'S LICENSE OR OTHER FORM OF ID
◊ COPY OF RESTRAINING ORDER
◊ BIRTH CERTIFICATE, SOCIAL SECURITY CARD, IMMIGRATION PAPERS AND OTHER IMPORTANT DOCUMENTS
◊ CHANGE OF CLOTHES MEDICATIONS
◊ SPECIAL PHOTOS OR OTHER VALUABLE ITEMS
◊ IF I HAVE CHILDREN— ANYTHING THEY MAY NEED (IMPORTANT PAPERS, FORMULA, DIAPERS)
Tips if your Friend is in an Abusive Relationship:
Express Your Concerns. Tell your friend you are glad they confided in you. Let them know you are sorry this is happening. You can never say the following things too much: "I'm worried about you; It's not your fault; I'm glad you told me about what you are going through; You deserve better; or I'm here for you."
Support Your Friend's Strengths. Point our your friend's strengths. Remember, abusive partners often put down, make fun of, or ridicule their partner to make them feel no one else will like or accept them. Encourage your friend to take time for themselves and spend time with people who support them.
Be Accepting. Acknowledge your friend's confused feelings. Don't tell your friend how she should feel. Recognize that is possible to love someone who hurts you. Don't become upset if she is not ready to break off the relationship and keep returning to the abusive partner. Hold back from telling her that she is wrong. Help your friend see they are not to blame for the violence and that changing her behavior will not stop the abuse.
Point Out the Different Types of Abuse. Help your friend recognize abuse is more than getting shoved against a locker, hit, or slapped. Abuse can be emotional, verbal, physical, or sexual. Let your friend know that abuse happens and hurts more over time and it won't stop on its own. Let her know that being abused is not her fault – the abuser chooses how to act.
Work on a Safety Plan. Help your friend think of ways to increase her safety. Remember the abuse may temporarily increase if your friend takes steps to end the relationship. Offer to walk with her to and from school or between classes. Encourage her to tell other friends so they can help.
Reach out to an Adult for Help. Encourage your friend to find someone to talk to about the abuse. Some suggestions: a domestic violence/sexual assault program, school counselor, teacher, or relative. Crisis lines are answered 24 hours a day and you don't have to give your name. Offer to go with her or to make the first call with her.
Be There. Listen without giving advice, unless it is asked for, and believe what your friend tells you. You may feel like a broken record that no one is listening to. Keep supporting your friend. Avoid blaming her so she will know that you are standing beside her. If your friend is ready to end the relationship, continue to be supportive and try to get her involved in activities. It takes time to get over any relationship-even one that is violent. Make sure to also get support for yourself, to talk with a trusted friend or adult, and have healthy outlets when you feel powerless, frightened, or frustrated with the situation.